"No trial has come to you but what is human. God is faithful and will not let you be tried beyond your strength; but with the trial he will also provide a way out, so that you may be able to bear it." ~ Corinthians 1 10:13

In the past two posts we've discussed self-harm and what can lead to it, and we've taken a look at what the bible holds in the way of advice. Now I want to discuss some practical, hands-on ideas for how to deal with this. The above quote by St. Paul can be hard to believe at times, but it's true. There is always a way out that doesn't involve sinning. That's what we're going to discuss here.
First off, I have no magical cures for self-harm. I don't believe there are any quick fixes for this. Addictions don't go away over night. And if your urges are brought on by a mental illness, like mine, it can make overcoming them even more challenging. But getting urges doesn't mean you have to give-in to them. I can testify to that. And the more you resist them, the easier it gets. Not that it ever gets easy, per se. It's always a battle. But the more you fight it, the stronger you get.
There are a few tools I've developed over the years to help cope. If you've been struggling to give up self harm you've probably got some coping mechanisms of your own, but they might not be healthy ones. I'll address that a little further along in the post. For now, lets discuss some healthy ones.
One of the most effective tools I've made use of is one I discovered back before I was diagnosed: doodling. It was a self-therapy. It gave me a way to channel my discomfort into something that acted as a distraction. Here's an example of one of my earliest doodles that I drew back before I was diagnosed:
Here's one of my more recent ones:
As you can probably tell, I've done a lot of these over the years. I've actually sold some of them, since people seem to like them. Personally, they wouldn't be my first choice of wall art, but they've been a wonderful therapy. As art goes, I prefer my more realistic stuff (the cover images on this blog, for instance), but when I feel miserable I can't bear to try and draw anything that looks good. I can't focus and I don't have the patience to get things "right." Doodles allow me to freewheel and do something with my hands without having to think much. There's no "right" or "wrong" way to doodle. When I stick my earbuds in with some music and pick up a sharpie, I can completely detach from real life and lose myself for a while. It makes for a wonderful distraction. I encourage you to give it a try sometime. If you aren't artistically inclined (not that you really need to be for this sort of thing), why not give crocheting or knitting a try? I've never knitted, but crocheting is wonderfully mindless. It gives you something to do with your hands other than hurting yourself— which is the whole point.
Now, this sort of thing doesn't always work if the urges are really severe. Another coping strategy I've tried is running. I'm not a jogger. I've never been very athletic. But that almost makes it better. It's easier to exhaust myself that way. I'll go outside and jog/sprint until I'm about to collapse from exhaustion. Sometimes that takes the edge off an urge. But running, unfortunately, isn't always an option— like when it's -40 degrees with the windchill (yay Canadian winters). If you have a treadmill then that's a potential option. But if not, you'll have to try something else.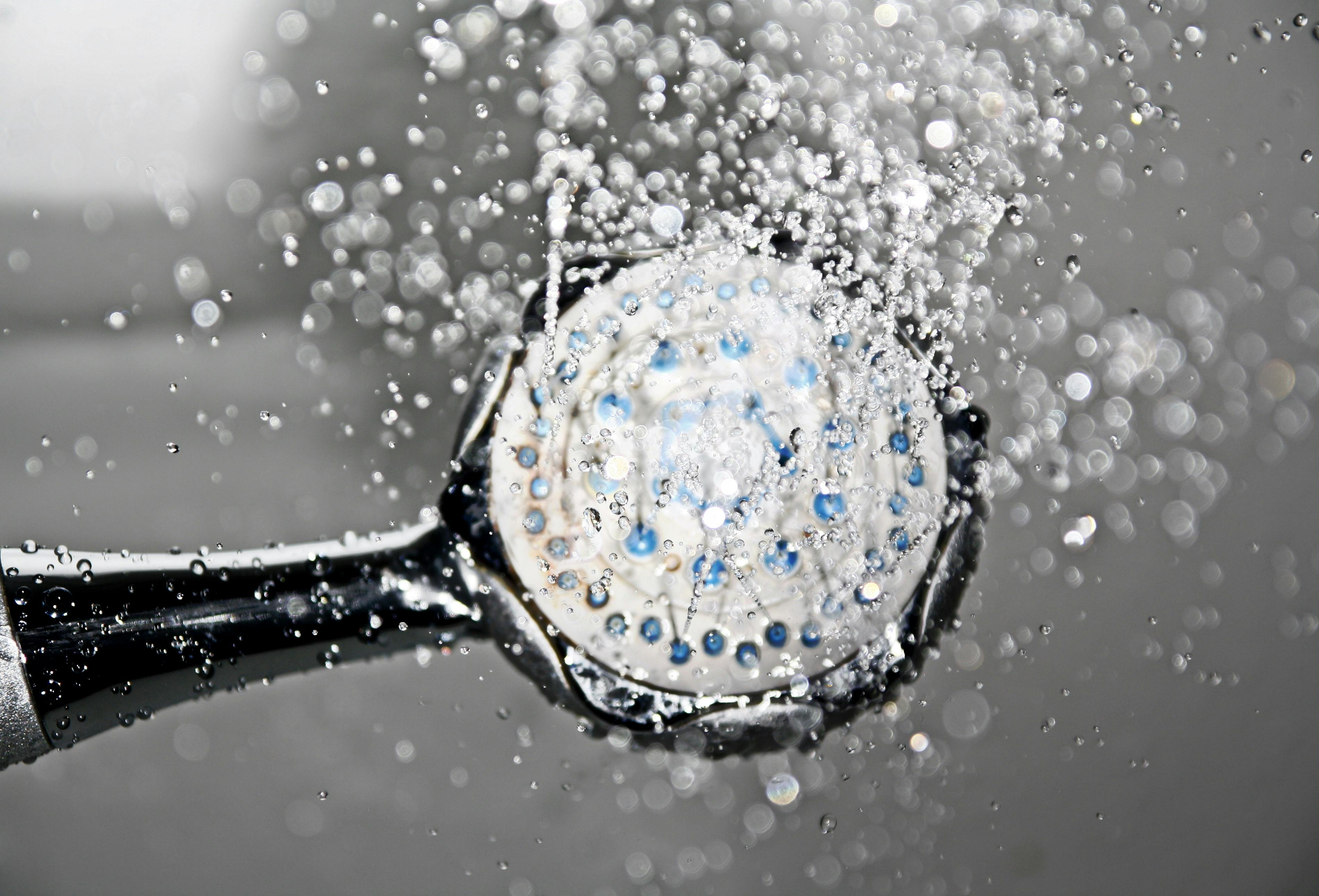 If I can't get out of the house, or if I'm already tired despite getting urges, another thing I've made lots of use of is showers. Long, hot showers. To be honest, it's amazing I haven't washed away down the drain. When I was depressed, the shower was my go-to place. It's somewhat ironic. People often quit showering entirely when depressed because they lack the energy and motivation. Their hygiene plummets. Mine skyrockets. I live in an apartment with my parents (and for a while, my uncle as well). The shower is one of the only places I can curl up in misery and cry without anyone noticing. And something about sitting curled up under a stream of hot water in an enclosed space is comforting. I've spent 40 minutes just sitting there before. Admittedly, it really dries your skin out. And it probably didn't do very good things for our water bill either… But I didn't much care.
Now, there are two caveats to this particular coping mechanism: 1) do NOT do this if you have a razor in the shower with you. That would be so self-defeating it's just not even funny. 2) Don't make the water so hot it gives you burns. It can be tempting to inflict pain on yourself in that way, but that completely defeats the purpose of the coping mechanism. That's just another form of self-harm. If you don't feel you have the self-control to avoid doing that, then don't make use of this coping mechanism.
There are two coping mechanisms I've heard of that I want to warn you away from, mainly because they work by inflicting pain. If you'd rather not give yourself ideas, skip the next paragraph. If you're already making use of mechanisms of that sort, you might as well keep reading and see my reasoning against them.
One of the questionable mechanisms that I've tried personally is that of snapping myself with an elastic band. People use this method because it hurts like hell and doesn't leave scars. Another one I've heard of, but haven't tried, is holding onto ice cubes. The latter method is probably healthier because it doesn't leave marks on your skin. But even though these sorts of coping mechanisms are better than cutting yourself, they still aren't a good idea. Why? They're still a form of self-harm. If you're inflicting intentional pain on yourself, that's self-harm— that includes hitting yourself, pulling your hair, digging your nails into yourself, etc. It doesn't matter if you don't break the skin. You're harming yourself. And when you use coping mechanisms like that, it doesn't fix the problem. It aggravates it. You're indulging the urge rather than resisting it. It's like an alcoholic using beer to avoid vodka. It's still alcohol, even though it's much weaker. It doesn't help you break the addiction, and it can actually make things worse in the long run.
If you've made use of mechanisms like that before, trying to avoid them in future is going to be hard. I know because I've used them and it was a real challenge weening myself off of them. But coping mechanisms that inflict pain are a bad idea. Avoid them at all costs.
Now that we've talked about some basic in-the-moment techniques, I want to address an unconventional self-harm avoidance method that works better than any other thing I've tried. If the things I suggested above don't sound like they'd work for you, then I want you to seriously consider what I'm about to suggest. It might sound bizarre because it's actually a specifically Catholic tool, and it's counter-intuitive at first, but it's made a huge difference for me.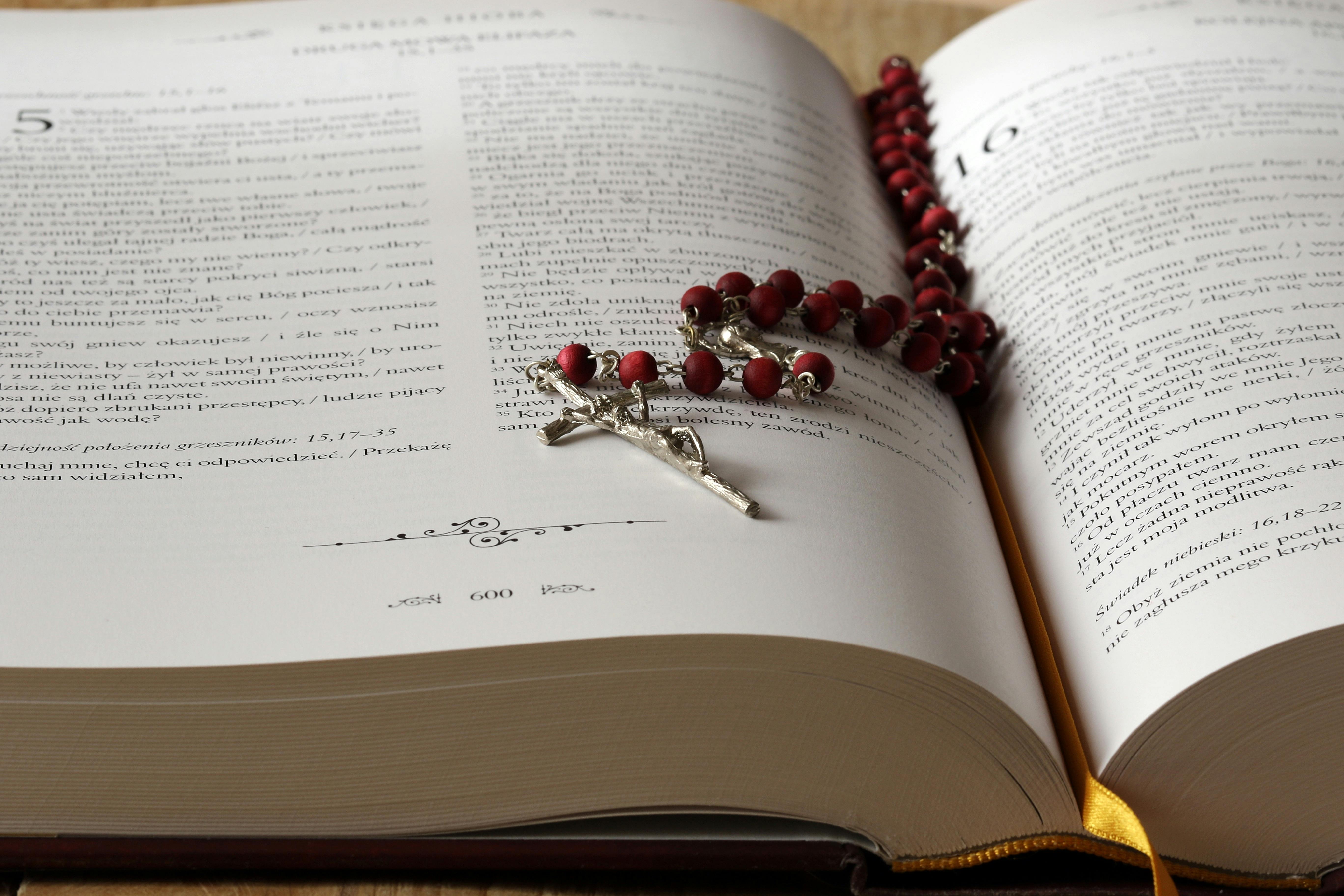 It's called "mortification." Protestant readers, bear with me. This will be of use to you. It doesn't even have to be looked upon as a religious exercise, though for me that's what gives me the motivation to make use of it.
First off, I'm not talking about the "Oh my word please kill me now that was so humiliating" type of mortification. That's an emotional state. It has nothing to do with the Catholic concept of mortification. In a Catholic context, mortification is something you do to yourself as an act of self-discipline, either physical or mental. When I first heard about it, my first thought was: "Well, I'll never be able to make use of that. I have enough problems with self-harm already. That would be unsafe." But that's because I completely misunderstood the concept.
Some saints have made use of horrifying mortifications. They sound like worse forms of self-harm than cutting. Mortification in the form of self-inflicted pain is a majorly BAD idea for someone who struggles with self-harm. It's something that you should NEVER, EVER make use of. There are many different sorts of mortification that are perfectly healthy and will actually help you.  That's what I'm going to touch on.
Before moving on to that, though, I want to talk very briefly on why why what the saints have done to themselves in the past wasn't "self-harm" in the sense that we've been talking about. Things like self-flagellation, hair shirts, wearing belts or headbands with spikes pointing inward beneath ordinary clothing, or sleeping on beds of broken tiles all sound a bit disturbing. In the past I've asked myself "Why on earth is it okay for them to hurt themselves when it's not okay for me to do that?!" Aside from the fact that some of the methods I just mentioned were frowned upon by the Church at the time they were made use of, and aren't used at all (as far as I'm aware) today, there's a MAJOR difference between that and addictive self-harm such as cutting.
When we self-harm, we're doing it to satisfy an urge. We want to do it. Intellectually, maybe we don't, but physically, we're craving it. That's why it's so hard to resist. When the saints made use of the things I just mentioned, they were not satisfying a craving. They didn't want to inflict that on themselves. It was a sacrifice they were offering up. There was no pleasure or relief there. I'm not saying I'm comfortable with the methods they used. It doesn't strike me as healthy. But their motives were very, very different than the motive of someone who self-harms to relieve an urge. The two things are complete polar opposites.
At its core,  mortification is about self-denial. You're curbing the desires of the flesh. And it serves another purpose as well. In a previous post I talked about "offering up" your suffering for a specific intention— the souls in Purgatory, for example. Mortification can be used for the same purpose. Self-denial is a form of suffering, and in some ways it can potentially be more meritorious because it's something you're going out of your way to experience rather than something you're having to endure against your will. Fasting is one example of mortification. Fasting doesn't have to mean a bread and water diet, or only one meal per day. It can be as simple as skipping your morning coffee (or putting it off for an hour or two). Or maybe not having that second cookie (or not having a cookie in the first place). Or maybe forcing yourself not to drink anything until you've finished a meal (especially a salty meal…). Fasting doesn't even have to involve food at all. It can be skipping your favorite TV show for a day. It can be not turning on the heated seat in your vehicle for a trip in the winter, or not turning on the AC for a trip in the summer. It can be washing your hands with cold water all day. It can be forcing yourself to eat some extra vegetables at a meal that you don't really like, or not salting your food for a meal. There are many, many different ways of doing this.
There are non-physical mortification as well: making an effort not to complain. Forcing yourself not to daydream when you're getting work done. Refraining from engaging in unnecessary, compulsive chatter about someone (especially if its gossipy in nature). Being punctual with timing. Forcing yourself to not snap at your significant-other or sibling when they annoy you. Little sacrifices here and there. You'll notice none of what I'm suggesting is dramatic. It doesn't have to be. In fact, smaller efforts more frequently is better than immense efforts occasionally.
Why am I suggesting this?
Well, how does a weightlifter get stronger? By weightlifting. How does an acrobat become flexible? By stretching. How does a pianist gain skill? By practicing. Self-discipline is no different than athletic training. It's a muscle that needs to be worked. The more you use it, the stronger it gets. The less you use it, the weaker it gets. Resisting self-harm urges requires immense self-discipline. If you make use of a little mortification once or twice every day when you aren't getting urges, you'll start to get used to denying yourself. Then, when you do get an urge, you have more discipline with which to resist it.
What's great is that the very act of resisting a self-harm urge is a mortification. It's self-denial. You can offer it up for something— preferably something really meaningful so that it gives you strong incentive. I've heard of people drawing butterflies on themselves and naming them after friends or family with the idea that if they give in and cut themselves then they're killing their friend or family member. It's a nice idea.  If it helps some people, great. It doesn't work for me, though. When it comes right down to it, I know it's just a butterfly drawn in marker. A make-believe mechanism of that sort is of zero use to me. But when I know with a certainty that the effort I make to resist self-harming will help someone else, maybe even someone else getting a self-harm urge or possibly contemplating suicide, that's incentive. That's real. And spiritually, there is definite merit there.
It might not sound like it, but at first, little mortifications are hard. Way harder than they have any right to be. But if you keep working at it, they get easier. I encourage you to set yourself a challenge: make an effort to deny yourself once, every day, in some small thing. Make sure it's a legit denial. If you decide to skip your morning coffee when you aren't feeling like coffee, that's not a mortification. When you've been craving coffee with a vengeance since the moment you opened your eyes and you force yourself to wait until after lunch to drink some, that's a mortification. After you've been doing it a while, you can increase it to multiple things per day. It's just like weightlifting. Once your muscles get stronger, you end up having to move on to heavier weights to make progress. When a little mortification becomes easy,  move on to something harder. And don't always use the same thing— unless its something that always works, every single time. I find if I make use of the same thing for several days in a row, it stops being effective.
This has the bonus effect of making you appreciate things more when you don't deny yourself. You'd be surprised how much more you enjoy your morning coffee if you force yourself to skip it sometimes, especially when you really want it. You're also less disappointed if you don't wind up getting something you wanted— like showing up at your favorite restaurant and discovering it's closed.
I have one cautionary caveat: never deny yourself in a way that's unhealthy.  For instance, never skip your prescribed medication to make yourself miserable. If you have an eating disorder, never make use of food-related fasting. Fast from activities, like TV or video games or whatever. Or better yet— eat. Forcing yourself to eat when you need to but don't feel like it is a great mortification. I went through a phase during my repeated depressions where I was hardly eating anything, both because of the depression and because the antidepressant I was on completely killed my appetite. Forcing myself to eat was a major sacrifice.
On that note, however, I don't recommend going out of your way with mortifications while depressed. Good mortifications for people who are depressed are things like forcing yourself to take a shower, eat regularly and go for walks— activities that you need to do in order to stay healthy, but are made very, very hard because of the depression. Don't make things unnecessarily unpleasant for yourself. Depression is unpleasant enough on its own. You've got to be smart about this. The idea is to build your self-discipline, not make yourself utterly miserable.
A last cautionary note: don't go overboard. If you find that you're miserable all the time because you're constantly trying to deny yourself, you're doing it wrong. Yes, it should be a challenge, but its not meant to suck the joy out of life. Little efforts here and there are all it takes. Nothing major.
I've found mortifications actually make me happier. The actual act of denying myself is a bit of a drag, but then I enjoy things way more when I do indulge myself. And when self-harm urges come calling, I have much more practice exercising self-control. St. Paul agrees with me on this.
"Sin must not reign over your mortal bodies so that you obey their desires. And do not present the parts of your body's to sin as weapons for wickedness, but present yourselves to God as raised from the dead to life and the parts of your bodies to God as weapons for righteousness." ~ Romans 6:12-13
Weapons for righteousness. Making the effort to control yourself is a weapon you can use against the enemy to help build God's kingdom. That whole "offering it up" concept is very much at play here. To wrap up this series of posts, here's one last quote from St. Paul:
"Just as you presented the parts of your bodies as slaves to impurity and to lawlessness for lawlessness, so now present them as slaves to righteousness for sanctification." ~ Romans 6:19
If you're a self-harmer, now's the time to make a change. If you've yet to give into it, keep fighting. If you've been trying to overcome the addiction, renew your commitment. Remember why its important. Pray to God for grace. Try employing some of the things I suggested–particularly the mortification idea. You can do this. It is possible. I'm praying for you.
Have any questions or comments? Leave me a reply and I'll get back to you. 🙂
Take care and God bless,
Kasani
Now by Fireflight
The clock is ticking
The seconds pass you by as you lie frozen
You are petrified of one more failure
A swing and a miss might break your heart in half
Yeah I know you feel alone
Don't let it break your back
Don't lay down
Don't let it destroy you
Pain is real but it's not gonna own you
Not this time around
(This is your time now)
Get back up, gotta keep on trying
Raise your fist, gotta keep on fighting
This is your time now
This is your time now
Your head is spinning
The path is right before you but you're stopping
The cycle locks you in and you can't see
That you're so close to finally being free
Yeah I know, yes I know
That you can turn the key
Don't lay down
Don't let it destroy you
Pain is real but it's not gonna own you
Not this time around
(This is your time now)
Get back up, gotta keep on trying
Raise your fist, gotta keep on fighting
This is your time now
This is your time now
You're not hopeless, you're not worthless, no
You are loved, don't give up now
This is your time now
Don't lay down
Don't let it destroy you
Pain is real but it's not gonna own you
Not this time around
(This is your time now)
Get back up, gotta keep on trying
Raise your fist, gotta keep on fighting
This is your time now
This is your time now