It's been a couple months since I managed to get a post typed up. Mostly life has just been busy, but I've also been stuck on what to write about. Coming off my medications has been going much better than I expected — though not entirely without its ups and downs, as I am in a mild depressive episode now. But this down spell brought to mind something that's bothered me about the online mental illness community  for a few years,  and lying in bed last night I decided it was time to finally  brought it up.
The problem is a lack of personal responsibility.
Don't get me wrong. The fact that people expect the mentally ill to be able to pull themselves up by their bootstraps, "snap out of it" and move on, can be a serious problem. It can lead to self-harm and suicide as people are driven to despair by their inability to meet up to unjust expectations. Because it's in our heads rather than being a physical wound on our body, people often assume we have more control over our disorders than we actually do, and they blame us for things we simply can't control. It isn't fair, and the pain and outrage it sparks are legitimate.
But there's another side to the situation that causes just as much damage, and the onus is on the mentally ill. As someone with a mental illness myself, I feel I have the right to speak out about this. Bear with me while I elaborate.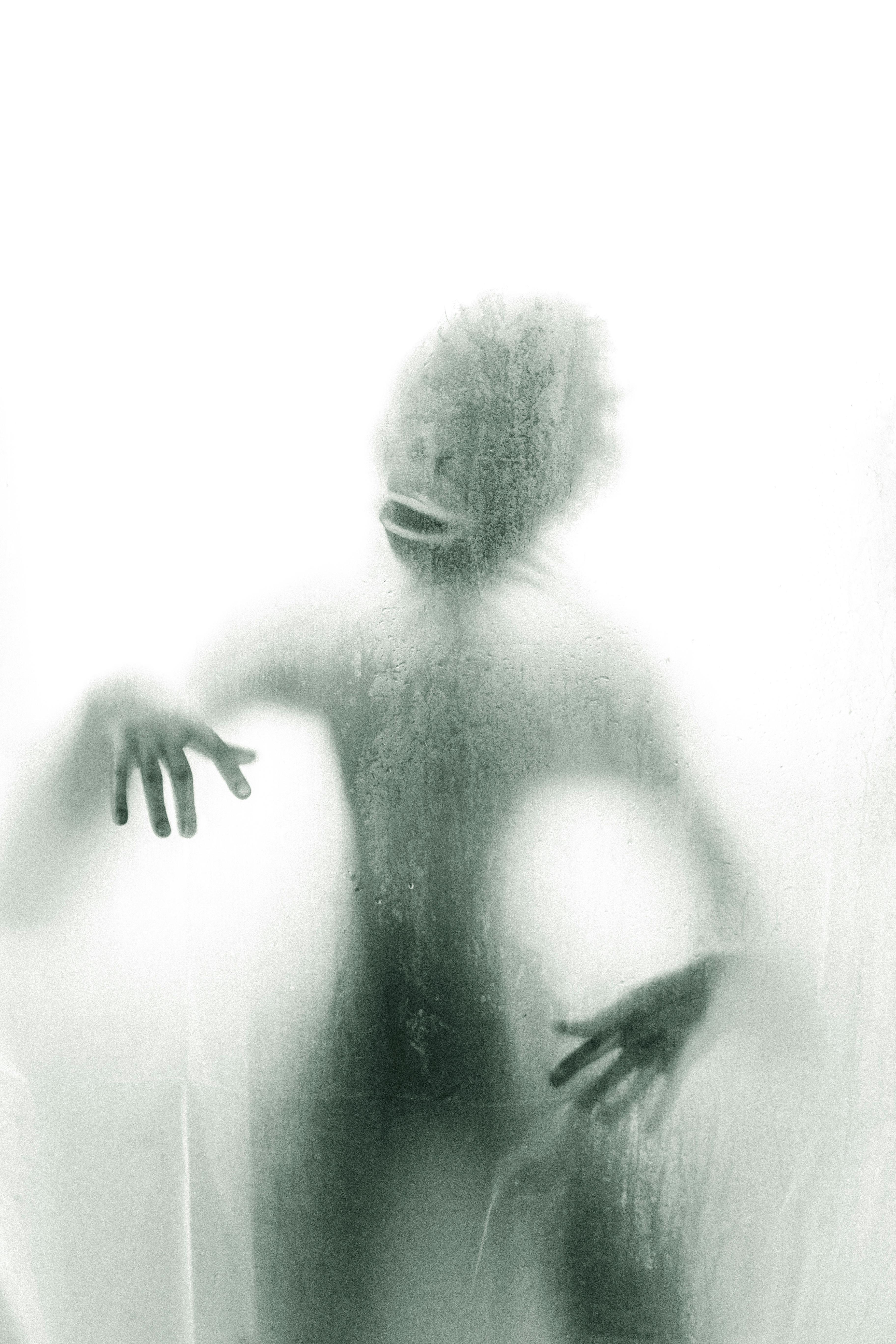 Mental illness is a monster. It lives inside of you, and when it rears its head it makes life a living hell. Nobody else can see it, and that just makes it harder, especially when we come up against people (often well-meaning people) who try to convince us it isn't as bad as we think and we just need to try harder, think positive, do X Y Z, and we'll be okay. We know that most of the time their suggestions simply won't work and this leads to resentment, both at their ignorance and at our own helplessness. In fact, our helplessness is  such a sensitive topic that just reading about other mentally ill people coming up against stigma and criticism can spark outrage, resentment and a feeling of persecution.
All of this often leads to a strong temptation to embrace the monster.
We embrace the feelings of helplessness, negativity and resentment, and using the (only sometimes) legitimate excuse that "we can't help ourselves," we choose to wallow in it. This is not to say that we are to blame the emotions we feel in and of themselves. A person with a mood disorder has little-to-no control over what they feel and to what intensity — trust me, I know. But we do have control over what we do with those emotions. We do have control over what we use them for. The symptoms we experience are a disorder, not a decision. But the actions we take as a result of those symptoms are a decision, not a disorder.
We can't help it if we feel an overwhelming sense of despair choking the life out of us. We might not even be able to help it that we can't get out of bed in the morning. But we can help it when we choose to listen to dark, depressing music that makes us feel worse even though it strokes our self-pity. We can help it when we choose to surf Pinterest for the darkest, most disturbing quotes and pictures we can find that we identify with deep down, and pin them to show off our pain. We can help it when we indulge in reading things that we identify with, but that only feed our pain, despair, and fill our minds with thoughts of self-harm and suicide. These are our choices. Our disorders do not take away our personal responsibility for them.
Another thing we are personally responsible for is when we vent all of our pain and hopelessness online for other people to see in our writing or art. Don't get me wrong, sometimes sharing one's pain is therapeutic both for the writer/artist and the reader/viewer. But there are many cases when such sharing is simply toxic. It becomes toxic when there is no faintest trace of hope anywhere in what is being created. It glorifies misery.
But I am miserable! I have no hope!
That may very well be true, but what are you achieving by sharing that so bluntly with the world? I am not suggesting that we should never share the full depth of our pain with people. Sometimes we have to. But who are you going to share it with? With somebody else who is a hair's breadth away from committing suicide? With a young person who is struggling to find ways to cope with their pain and had never even considered the idea of self-harm until they read about what you do to cope? When we vent our frustrations online we have no way of knowing who will see it. I fully support being brutally honest and sharing just how bad you feel with somebody. But pick that somebody carefully. Not everybody can handle it.
This is not to say that I don't think people should share their experiences in the public sphere. I support sharing the experiences of pain when done constructively, because it can be healing for other people to know that they are not alone in their suffering. But the key word in that is "constructively." The idea is to let people know they are not alone — not to crush their hopes and encourage them to kill themselves.
Those of us experienced with the suffering that comes from mental illness have a responsibility towards the inexperienced, the new sufferers, those still innocent of just how bad things can get. We shouldn't sugarcoat the suffering — that would be lying. But there is a big difference between conveying your experiences in a way that you intend to be helpful or simply spewing your inner darkness into the world uncensored and heedless of the damage it may do to others. I feel somewhat passionately about this because my own struggles with self-harm and suicidal ideation began with reading other people venting about the same problems. Would I have had those problems if I hadn't been exposed to them in such a harmful way? It's hard to say. But at the very least, the hopeless negativity of others did nothing to help me in my battle.
In the same breath, I'm the one who chose to read those things,  view those pictures, and listen to that sort of music. I bear responsibility for that. As do we all, when we make the choice to indulge in such things. It's easy to fall into, but ultimately, it only feeds our monsters.

To make a long story short: we might be stuck with our monsters, but we don't have to feed them. Venting our negativity can sometimes be nothing but an excuse to wallow in it. Keep that in mind. Of course, sometimes venting is necessary to keep from exploding (or imploding, take your pick), in which case, choose your audience with care. Sometimes the safest audience is your journal or private sketchbook. Other times, it's your best friend, parent, therapist, psychiatrist, or fellow mentally ill person who you know for sure isn't on the brink of doing something awful to themselves at that point in time. And when you're in a bad headspace, avoid indulging in things that may feel good in the moment but ultimately make it worse. Choosing to wallow in the darkness and feed your monster is no different than getting behind the wheel of a vehicle when you're drunk.
Just don't do it. It's both as simple, and as difficult, as that.
I'll be praying for you. Take care and God bless.
Kasani
Get Well II by Icon For Hire
Do you want me to write you another sad song
Would you like that?
Do you want me tell you we'll never belong
Would you like that?
Cuz the truth is we're no different than the others
Wearing our sob stories like colors
The truth is we like it, we like it here
We're better off than we let on I fear
Does it make you sick, the way that we live?
We say we're over it but we
Can't undo the scars
All up and down our hearts
Can't forget how it felt when it all fell apart
And we talk a big game like we wanna get well
In our prison made of pain
Only fooling ourselves
I want to scream my sick soul alive
I want to look you dead in the eyes
Did you think you were the only one? The only one? The only one?
We're all holding on trying to make sense of
The insanity that we once loved
We've cut up our lives trying put down the knife
Trying to pick up the fight
Does it make you sick, the way that we live?
We say we're over it but we
Can't undo the scars
All up and down our hearts
Can't forget how it felt when it all fell apart
And we talk a big game like we wanna get well
In our prison made of pain
Only fooling ourselves
Cuz the truth is we're no different than the others
The truth is we like it, we like it here
We're better off than we let on I fear
Can't undo the scars
All up and down our hearts
Can't forget how it felt when it all fell apart
And we talk a big game like we wanna get well
In our prison made of pain
Only fooling ourselves
Can't undo the scars
All up and down our hearts
Can't forget how it felt when it all fell apart
And we talk a big game like we wanna get well
In our prison made of pain
Only fooling ourselves