To start off, here's a playlist of some songs I've found immensely cathartic when going through rough patches:
I've been putting off writing this post for a long time. To be honest, despite having been personally suicidal before, I wasn't sure what to say. It's a difficult topic and there are no easy answers. However, I've been prompted rather clearly to finally tackle this.  I'm not depressed and I haven't thought about this topic for months, but in my evening prayer last night it popped into my mind out of the blue that I should really write this post. Then last night I dreamed that I attempted to commit suicide — a very strange thing to dream when you aren't depressed. Then this morning in my morning reading, the article just happened to be about a person who attempted to commit suicide.
I think I get the message.
So whoever it is out there that needs to read this post, just know that God is looking out for you,  because I had  no  intention of writing this originally.
I guess I should start by saying that I understand this topic at a personal level. If you want to die, or have ever wanted to die, I completely understand. If you go to bed at night desperately hoping you'll never wake up again, I understand. If you've come up with at least half a dozen different ways you could pull suicide off, and you go through your days with that in the front of your mind most of the time, I get it because I've been there too. It's an awful place to be. It's been a couple  years now since I was  in that head-space but I have vivid memories of it. If you're stuck there right now, I wish I could reach through the screen, give you a hug, and promise you in-person that it's going to be okay, and it's going to pass. Because it will. It doesn't feel like it, but it will.
Suicide is, in some ways, especially challenging to tackle in a Christian context because yes, the act itself is gravely sinful. But as far as I'm concerned, Christianity gives the only solid reason not to go ahead with such a course of action.
Now, first off, there are some serious misconceptions out there about what the Church actually believes and teaches about this topic. In the strictly technical sense, if you in full knowledge of how  gravely wrong the action is, and with clear thought and judgement make the decision to take your own life and you go ahead with that act, you have committed a mortal sin and have cut yourself off from God, and thus, heaven. However, most people that commit suicide are either unaware of just how serious the action is spiritually, and/or are not in possession of clear thought or judgement. This, of course,  does not give you permission to go ahead with it because you're miserable. Far from it. But it means we shouldn't give up hope for people that  have already done so.
Here's what the Catechism has to say:
Everyone is responsible for his life before God who has given it to him. It is God who remains the sovereign Master of life. We are obliged to accept life gratefully and preserve it for his honor and the salvation of our souls. We are stewards, not owners, of the life God has entrusted to us. It is not ours to dispose of.

Suicide contradicts the natural inclination of the human being to preserve and perpetuate his life. It likewise offends love of neighbor because it unjustly breaks the ties of solidarity with family, nation, and other  human societies to which we continue to have obligations. Suicide is contrary to love for the living God.

~ CCC 2280-2281
Suicide is a serious matter. But it also goes on to say:
We should not despair of the eternal salvation of persons who have taken their own lives. By ways known to him alone, God can provide the opportunity for salutary repentance. The Church prays for persons who have taken their  own lives.

~ CCC 2283
So no, the Catholic church does not believe that all people who commit suicide are automatically going to hell. But it is still not an option we're permitted to consider.
Now, there are some things about point 2280 that are perhaps frustrating to a person battling mental illness. The bit about being "obliged to accept life gratefully" for instance. It's tempting to look at that, roll your eyes and respond "easy for you to say!" Being told to accept life gratefully can seem like a cruel joke when you're severely depressed, or, perhaps, utterly exhausted after over a year of rapid cycling through mixed and depressive episodes. I'm the first to admit that I wasn't the least bit grateful to be alive during some of my low points. In fact, I resented it. And then at other times, I would beat myself up over such feelings, telling myself I was a worthless monster for being so ungrateful.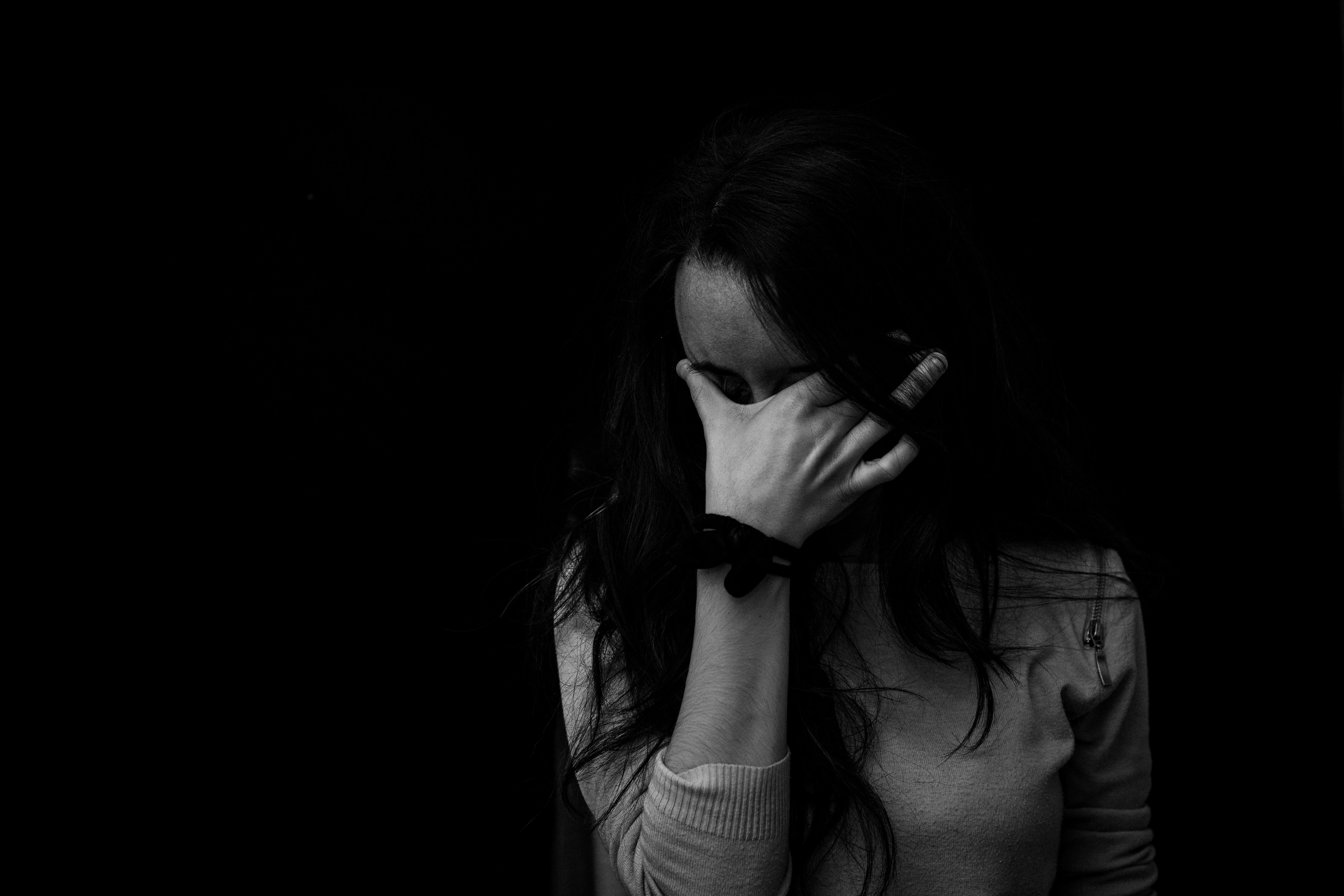 Neither state of mind is correct.
Firstly, gratitude is not an emotion. It's not a warm, fuzzy, joyful feeling (although it can have such feelings attached to it). You can try to snap yourself into a head-space of gratitude by listing  all of the blessings and good things you've received throughout your life, and it's a good thing to practice doing regularly. But it doesn't always work. And that's when you have to fall back on gratitude expressed by action. It's possible to express your gratitude to someone even when you aren't feeling especially grateful. You can do things out of gratitude for people even when you're feeling frustrated with them. The act of staying alive and taking care of yourself when you'd really rather not can be an act of gratitude. "God, this is the last thing I feel like doing, but I'm doing it for you." So don't beat yourself up over not feeling grateful. Simply keep yourself alive and take care of yourself for God's sake.
Now, resentment is trickier. Feeling angry at God isn't a good thing, but it happens. In my own experience, it usually arises from feeling oppressed in some way. Thoughts of "what's the point in all of this?" or "what did I do to deserve this?" rise to the surface, and then satan gets in there and gleefully  stirs it all up till you're boiling with frustration, resentment and self-pity. "Does God even care about me at all? If he really loves me, why is he putting me through this?" On and on the thoughts go, spiraling around  each other until we're a tangled up mess. It's a toxic place to be, and we can't afford to sit around there stewing. There must be some way out.
The first thing you need to do is consider what you believe about God.
If you question whether God actually loves you, look at that picture and realize that God himself is there, dying on that cross, because he loves you personally and wants you personally to be with him in heaven. That's the only reason he's there. He didn't go get crucified for kicks. He also thought about you personally before he created the universe and decided he wanted you personally to exist, with all the aspects of you that make you you, so that he could love you and you could love him in return, and he believed in advance that you would be worth dying in agony for. He also understands what you're going through in a personal way because he experienced it himself while he was alive on earth (and also because, if you're baptized and in a state of grace, he lives in you and experiences everything you experience).
Of course, that doesn't answer the question of "if he really loves me, why is he putting me through this?"
Firstly, it's important to realize that God isn't "putting you through it" in the sense of someone applying a punishment. According to Peter Kreeft in his book Making Sense Out of Suffering, God allows people to experience pain because he either intends to bring a much greater good out of it that couldn't otherwise come about, or because he intends to avoid a much greater evil than might have happened had he not allowed you to experience it. That may or may not be of much comfort, but it at least points to two possible reasons why God is allowing you to go through this.
There is also a major advantage to suffering that I have already addressed in a previous post. There, I discuss how your suffering can be put to very good use, both for yourself and for the people around you  by offering it up. I encourage you to check  it out, since it offers you a purpose for your pain.
There is also one other aspect to suffering that I think is important and too often overlooked.
"Therefore, we are not discouraged; rather, although our outer self is wasting away, our inner self is being renewed day by day. For this momentary light affliction is producing for us an eternal weight of glory beyond all comparison." ~ 2 Corinthians 4:16-17
This life is not the point of existence. It's only a "womb" for the eternal life to come. What we do and experience here determines what we will be when we are "born" into eternity. I firmly believe that people who experience unbearable suffering in this life will experience a much greater level of glory in heaven than people who do not.
"I consider that the sufferings of this present time are as nothing compared with the glory to be revealed for us." ~ Romans 8:18
God knows better than anyone that this life is not the point. If we set all our hopes on being happy here, not only will we be constantly disappointed, but we will also be gravely mistaken. If God allows some people to suffer more than other people, or perhaps more frequently than other people (as is in the case of recurrent illness), it is actually a blessing in disguise. Those of us who spend a lot of time miserable become "detached" in a sense from the world because it doesn't bring us joy. We can't count on it to fulfill us. Of course, without God in the picture, that fact very easily drives a person to despair. But it can also drive a person to search for God because they are desperate to find some sort of meaning in life.
If we hang in there, even when we desperately want to die, God will make that sacrifice infinitely worth it. And by offering that pain up, we can make a huge difference in the lives of other people and help save souls. The prayers of the sick, especially intercessory ones, have special weight with God.
Another important thing to realize is that while God allows us to experience hardship, he also gladly helps us bear it if we let him.
"We are afflicted in every way, but not crushed; perplexed, but not driven to despair; persecuted, but not forsaken; struck down, but not destroyed; always carrying in the body the death of Jesus, so that the life of Jesus may also be manifested in our bodies." ~ 2 Corinthians 4:8-10
Sometimes God allows us to experience weakness in order to demonstrate his power to us. If we go to him for help, throw ourselves down and admit that unless he helps us we are going to perish, he comes to our aid. He protects us from destruction. Until we realize our own weakness and incapability, we often don't recognize how much he does for us and through us with his power, not ours.
I can  attest to this from very personal, recent experience. This fall, in the midst of the university semester, I dealt with a severe hypomanic episode that morphed into a mixed episode and then dropped me into a depressive episode. It's nothing I hadn't experienced before, but there was a major difference between this time and the other times.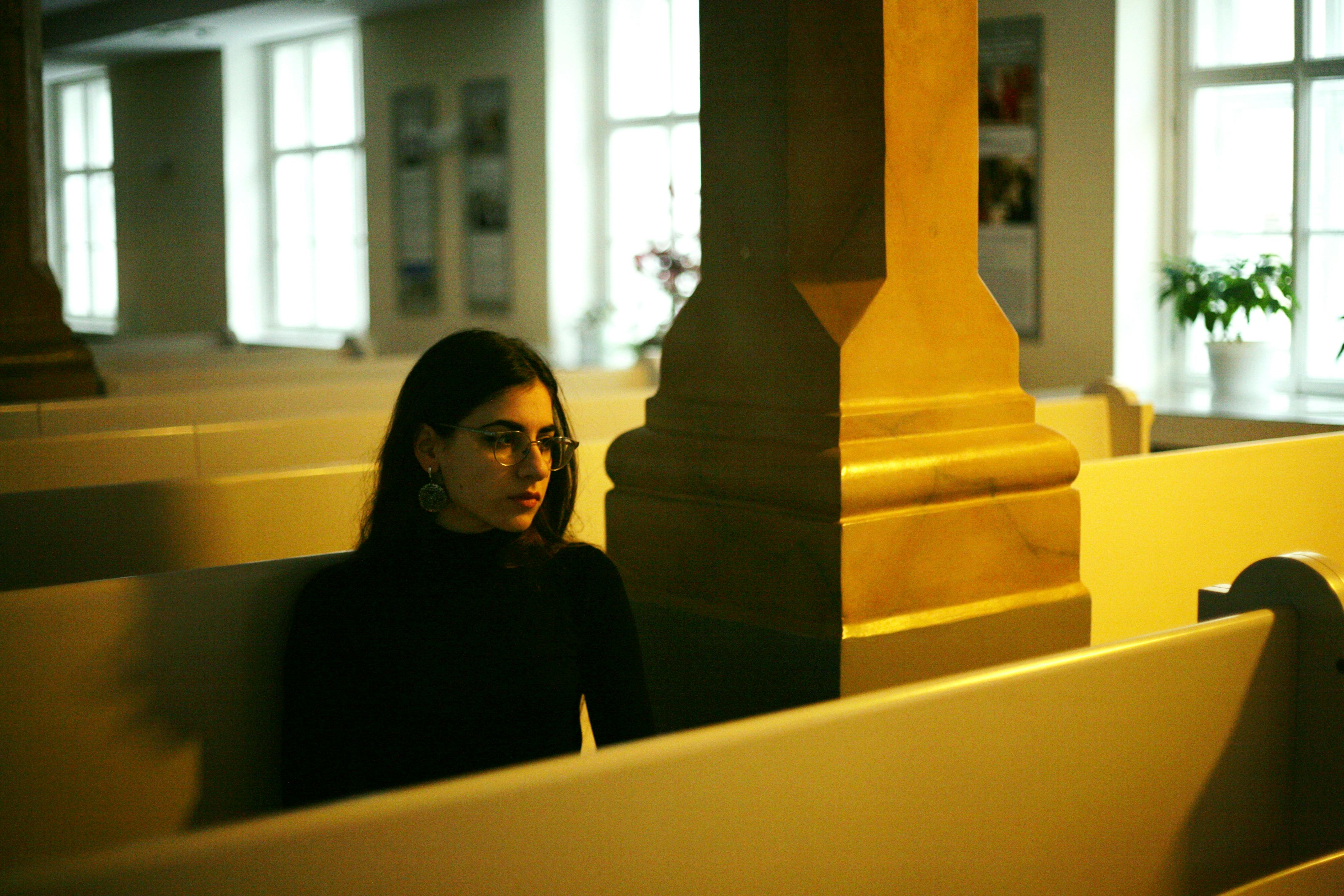 My faith life has deepened a lot since the episodes that drove me to consider suicide several years ago. I pray daily, multiple times a day, and have an actual relationship with God. This didn't take away my suffering. Pain and misery are pain and misery. They hurt. It interrupted my life. I had to miss some classes, fell behind on my assignments and battled lots of intense self-harm urges. And yes, a had I few moments of complaining to God that this wasn't fair and why couldn't he have given me some other cross because I didn't want this one (which is ironic, because when I'm battling relapses of tendonitis I demand that he take that cross away and give me back my mental illness cross instead because I'm better at coping with that *eye roll*). But this time, it was much, much easier to accept my cross, to even embrace it happily at times because it gave me something to offer up for other people, to stay aware of the people around me, to not fall into self-loathing and despair. I was given the strength to do the things that I needed to do. I was able to give myself permission to be weak but at the same time to trust that things would still somehow be okay because I'd surrendered myself into God's hands and he was taking care of me.
And guess what. Everything worked out fine.
By the way, it is okay to complain to God and tell him how miserable you are. King David, whom God considered to be a man after his own heart, was an expert at that. If you ever find yourself at a loss as to how to pour out your heart to God when you're in misery, here are just a few examples:
Lord, do not punish me in your anger;
    in your wrath do not chastise me!
Your arrows have sunk deep in me;
    your hand has come down upon me.
There is no wholesomeness in my flesh because of your anger;
    there is no health in my bones because of my sin.
My iniquities overwhelm me,
    a burden too heavy for me.

~Psalm 38:1-5
Save me, God,
    for the waters have reached my neck.
I have sunk into the mire of the deep,
    where there is no foothold.
I have gone down to the watery depths;
    the flood overwhelms me.
I am weary with crying out;
    my throat is parched.
My eyes fail,
    from looking for my God.

~Psalm 69: 1-3
Do not reprove me in your anger, Lord,
    nor punish me in your wrath.
Have pity on me, Lord, for I am weak;
    heal me, Lord, for my bones are shuddering.
My soul too is shuddering greatly—
    and you, Lord, how long…?
Turn back, Lord, rescue my soul;
    save me because of your mercy.
For in death there is no remembrance of you.
    Who praises you in Sheol?

I am wearied with sighing;
    all night long I drench my bed with tears;
    I soak my couch with weeping.
My eyes are dimmed with sorrow,
    worn out because of all my foes.

~Psalm 6: 1-7
Or one of my personal favourites, since the whole thing is short, sweet and to-the-point:
How long, Lord? Will you utterly forget me?
    How long will you hide your face from me?
How long must I carry sorrow in my soul,
    grief in my heart day after day?
    How long will my enemy triumph over me?

Look upon me, answer me, Lord, my God!
    Give light to my eyes lest I sleep in death,
Lest my enemy say, "I have prevailed,"
    lest my foes rejoice at my downfall.

But I trust in your mercy.
    Grant my heart joy in your salvation,
I will sing to the Lord,
    for he has dealt bountifully with me!

~Psalm 13
And for good measure, here are two other prayers:
At a Time of Temptation

Lord Jesus, you know what temptation is like. You know how strongly the wrong thing fascinates me, and how much the forbidden thing attracts me.

Lord Jesus, help me not to fall. Help me to remember my own self-respect, and to remember that I cannot do a thing like this.

Help me to think of those who love me, and to know that I dare not bring disappointment and heartbreak to them. Help me to remember the unseen crowd of witnesses who surround me, and to know that I cannot grieve those who have passed on, but who are forever near.

Help me to remember Your presence, and in Your presence find safety.

This I ask for Your love's sake. AMEN
A Prayer of Sorrow

I have fallen, Lord, once more. I can't go on. I'll never succeed.

I am ashamed. I don't dare look at you. And yet I struggled, Lord, for I knew you were right near me, bending over me, watching. But temptation blew like a hurricane, and instead of you I turned my head away. I stepped aside, while you stood silent and sorrowful. Lord, don't look at me like that.

For I am ashamed and sorrowful. I am down, shattered, with no strength left. I dare make no more promises. I can only stand bowed before you.

Come, Child, look up. Isn't it mainly your vanity that is wounded? If you loved me you would grieve but you would trust. Do you think that there is a limit to God's love? Do you think that for a moment I stopped loving you? But you still rely on yourself. You must rely on me. Ask my pardon and get up quickly. You see, it's not falling that is worse, but staying on the ground.
Don't lose hope. The suicidal thoughts will pass. The depression will pass. Go to God  in prayer. Recognize that he will give you exactly what you need to get through what you are going through right now. He might not take your pain away. But he will help you bear it. He really does listen to us. When I was near the end of my rope after months and months and months of non-stop rapid cycling, I flat out begged him for just a month, just one month of stability, or I simply wasn't going to make it. Apparently I was right in that claim because he answered my prayer. The next month was one of total and complete stability, something that completely floored my doctor. Then I sank back into another depressive episode. But after the month of stability I was refreshed and ready for it. God does listen to us. He doesn't always give us what we want, but he gives us what's best for us.
And as a closing note, prayer  doesn't always have to be in words. Quite a few times in my most recent episodes, I simply went to my church, sat in front of Jesus in the blessed sacrament, and wordlessly offered him my pain. I just sat there, resting my head on the pew in front of me, hurting, but knowing that he was there suffering right alongside me, accepting that sacrifice, and encouraging me — along  with his mother, and all of the other saints. Some of my most painful moments were during those visits, but I always left with renewed strength to face the day. The Blessed Virgin helped a lot too. There is something immensely comforting about a motherly embrace, and she gladly offers that. Even if you're a Protestant, that's worth keeping in mind. Jesus gave us his mother when he was dying on the cross for a reason.
If you have any questions or just want to talk, feel free to leave a comment. I'm here and happy to listen and offer what advice I can.
Hang in there, and God bless.
Kasani